Moderator: Moderators
---
Site Admin

Posts: 7212
Joined: Fri Aug 30, 2002 7:37 pm
My Bike: ZXR400L3
Location: Ipswich, Suffolk
get ya votes in!! Voting closes 23rd Nov
Arkell
Millameter
Tyrant
Diesel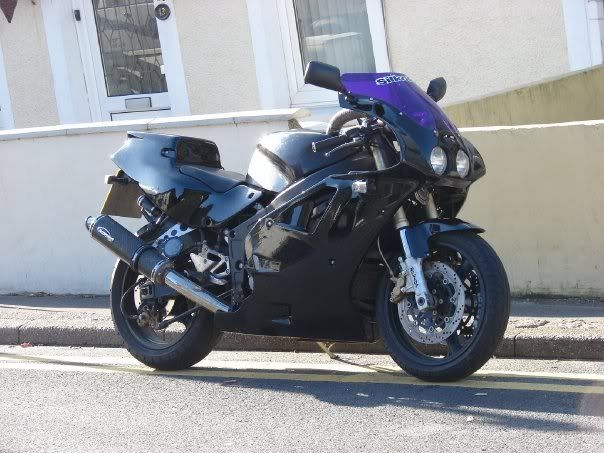 Bendog
Good luck to all!
http://www.bikepics.com/members/RobB
---
L-plate hell

Posts: 450
Joined: Wed Mar 12, 2008 12:37 am
My Bike: K ZXR400 L2, H Rebel 125
Location: Hemel Hempstead, Hertfordshire
Contact:
Hi,
Nobody seems to like my bike then?
Regards
Rich
MillaMeter's ZXR400 Restoration Click
HERE!
ZXR400s 4eva! I miss mine already
---
Posts: 91
Joined: Wed Jun 24, 2009 6:39 pm
My Bike: Hayabusa, Ducati 996SPS
Location: Stoney Stanton, Leicestershire
At least yours went up for vote this month...
Someone nominated me but no pic was put up
Never mind.. Soon be Christmas
---
Posts: 135
Joined: Sun Mar 23, 2008 5:03 pm
So who was kind enough to nominate mine?
It's had quite a few updates since that photo. After my visit to the bike show this coming Friday I might put her up for sale.

---