Moderator: Moderators
Posts: 143
Joined: Tue Nov 01, 2005 9:24 pm
My Bike: tomos moped
Location: henor/ derby
Contact:
sorry i broke the rules
previous bikes
piaggio nrg 50
cagiva mito 125
current bike zxr400l9
---
zxr400 oc member

Posts: 333
Joined: Sat May 31, 2008 1:46 pm
Ha lool I wouldnt worry about not being nominated that is f*ckin MINT!
mine is kwakkev then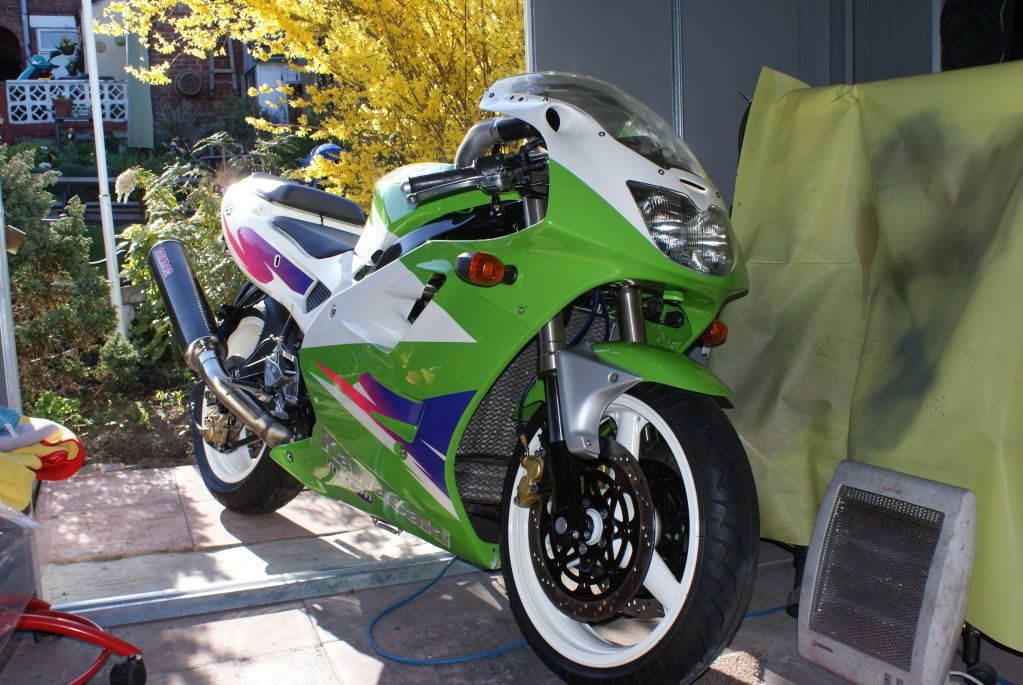 ---
zxr400 oc member

Posts: 276
Joined: Mon Jun 26, 2006 11:48 pm
My Bike: ZXR400
Location: Watford
Contact:
That bike is clean as a whistle. How long did it take you to get it looking that nice and shiny lol??????
---
Posts: 143
Joined: Tue Nov 01, 2005 9:24 pm
My Bike: tomos moped
Location: henor/ derby
Contact:
it took around 5 months to do thats fully strip powder coat ect and wait for the bloody wheels and just cleaning and poilshing but saying that i was working a carzy shift pattern 7 12hr shifts 3 days off back for 4 12hr shifts then 7 days off so got most of it done in the 7 days really but they only come round every 3 weeks or so still loved doing it tho
previous bikes
piaggio nrg 50
cagiva mito 125
current bike zxr400l9
---
zxr400 oc member

Posts: 284
Joined: Sun Mar 09, 2008 9:46 pm
---