Short story of the bike. I purchased it off a ex partners brother who wanted the money to fund a drift car about two years ago, at that point I booked my test and wanted the bike to jump straight on when I was ready. Unforeseen circumstances I never made it to my test. I decided at that point id strip the bike and rebuild it so it was fresh and tight as after starting her once or twice it became difficult and spluttering. Then moved back to Essex from Norfolk and the bike and all her parts where left in my old garage. 6 months ago I went to pick the bike up with all the parts that were labelled and placed exactly where I knew they were had been moved into one cardboard box and a shelf!!!!!! :smt013
I packed everything and put the bike in the van and took her home where the story starts really.
First of all I decided to put her back together to see what was missing/broken and needed anew.
When I first got her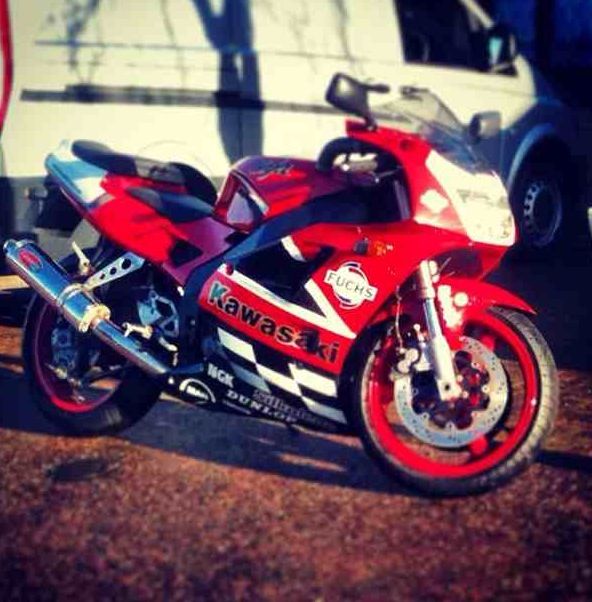 When she got back to mine.
putting together to see what was missing and broken.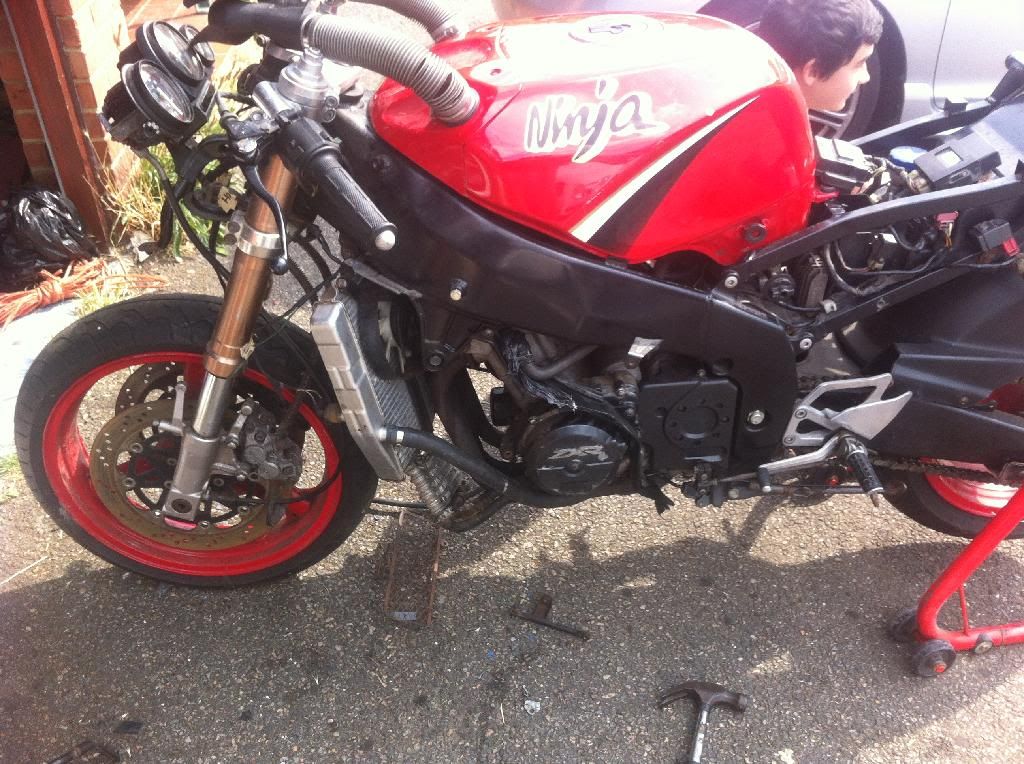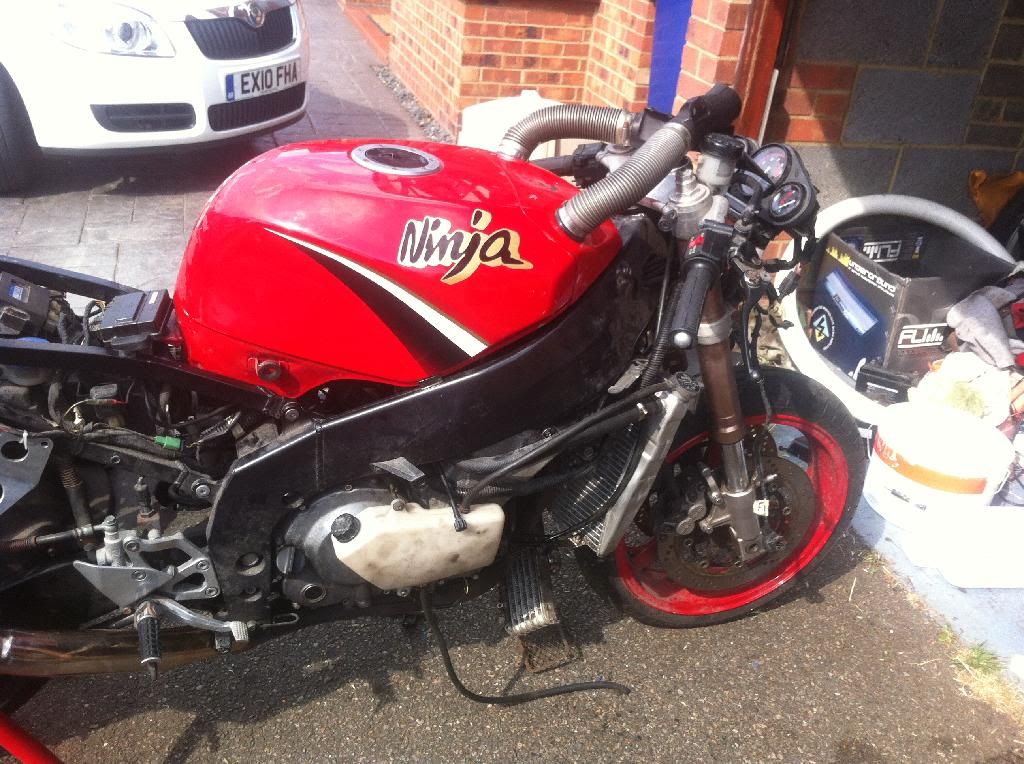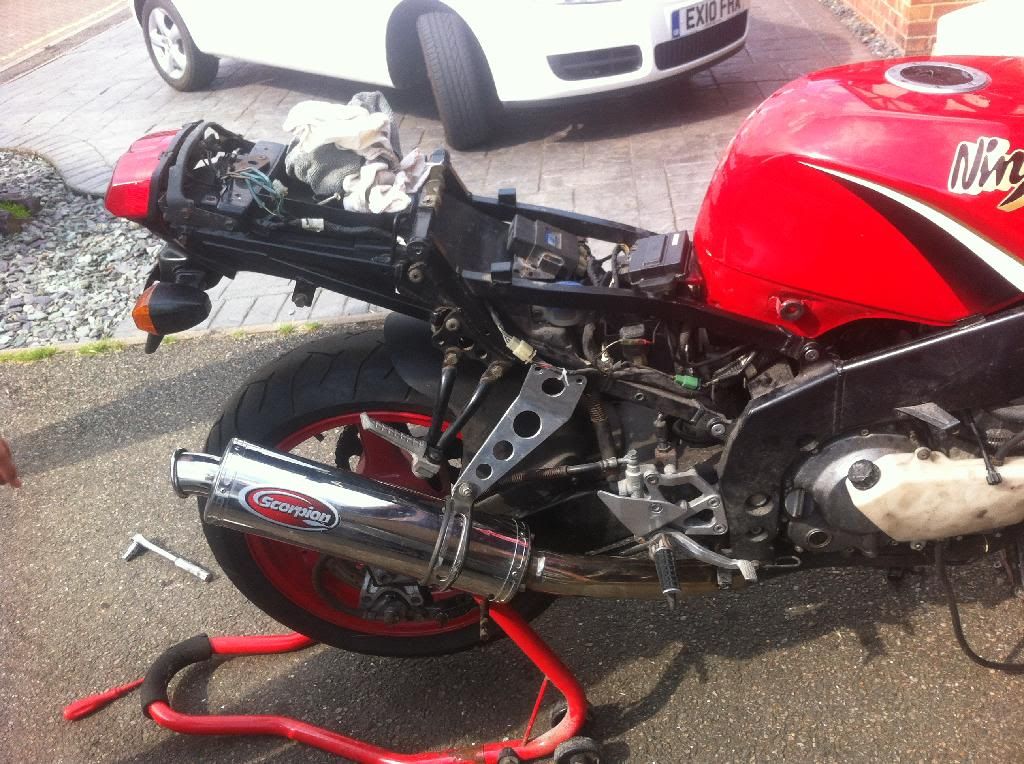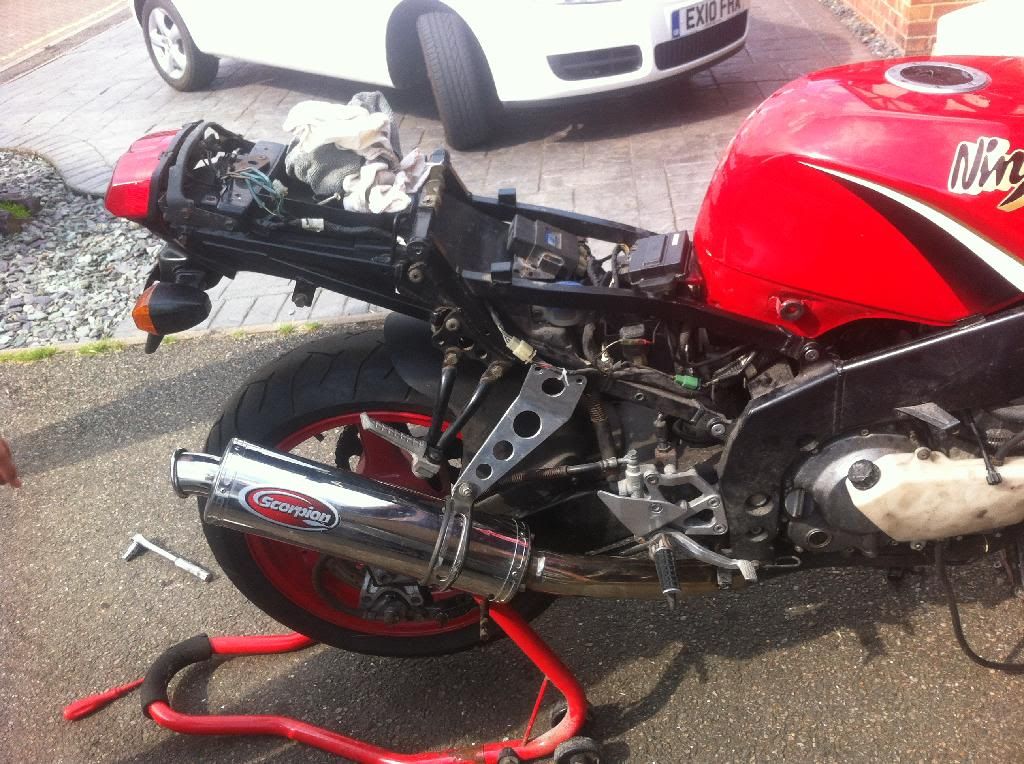 And as soon as it looked like a bike again he couldn't resist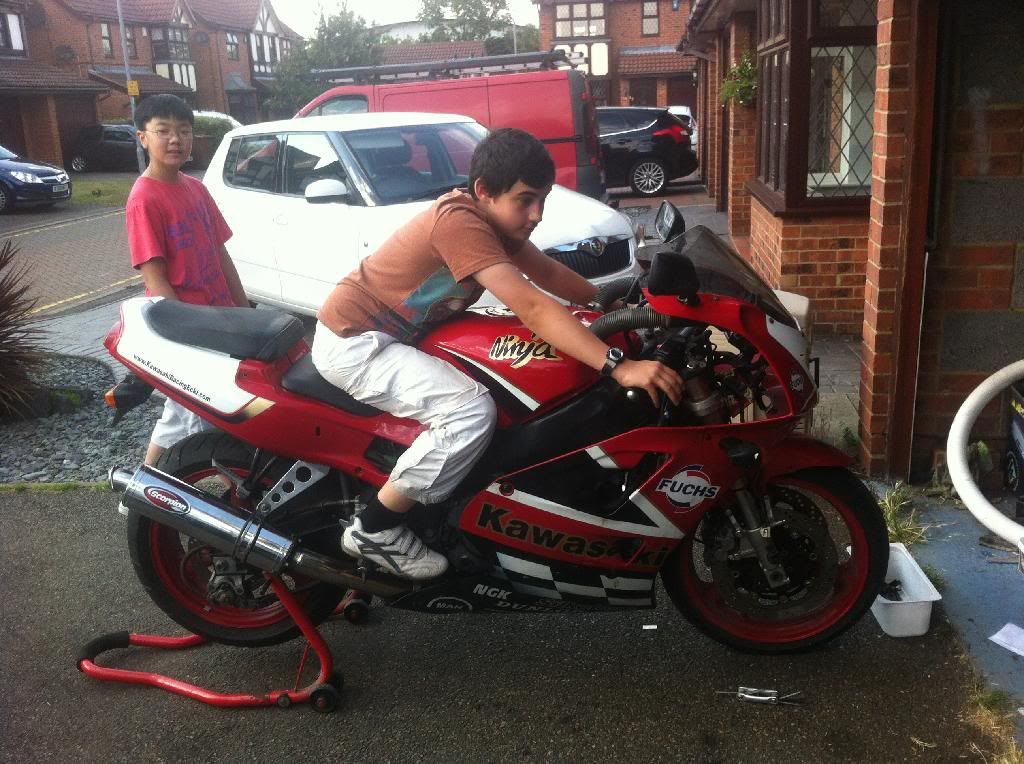 Now I have no idea about bikes and this is my first project and learning curve.
I will updating this with as much detail as I can and hopefully with everyones help I can get her back to life.
First thing I noticed was the front cog looks like its been turned around
While moving her in and out the garage while working on my type r she seemed way to heavy, put her on the stand and rear wheel was stiff.... rear brake was stuck on, so went to take it off and had all sorts of problems. I will explain with pictures as it will be easier. Loads of missing bolts and now needs repainting as fairings been scratched in storage.
So until tomorrow or sunday when I get the chance to start working on her she is sitting pretty.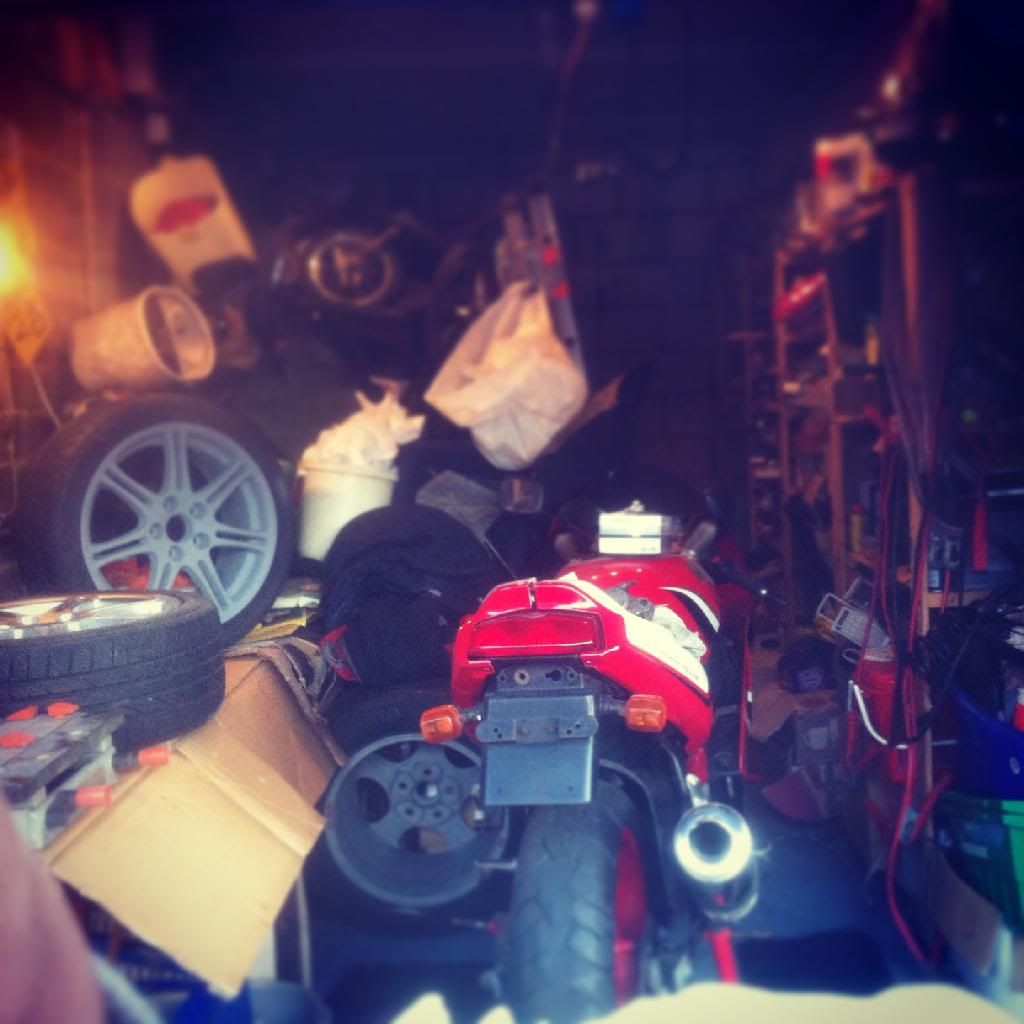 Its ok I shared my JD with her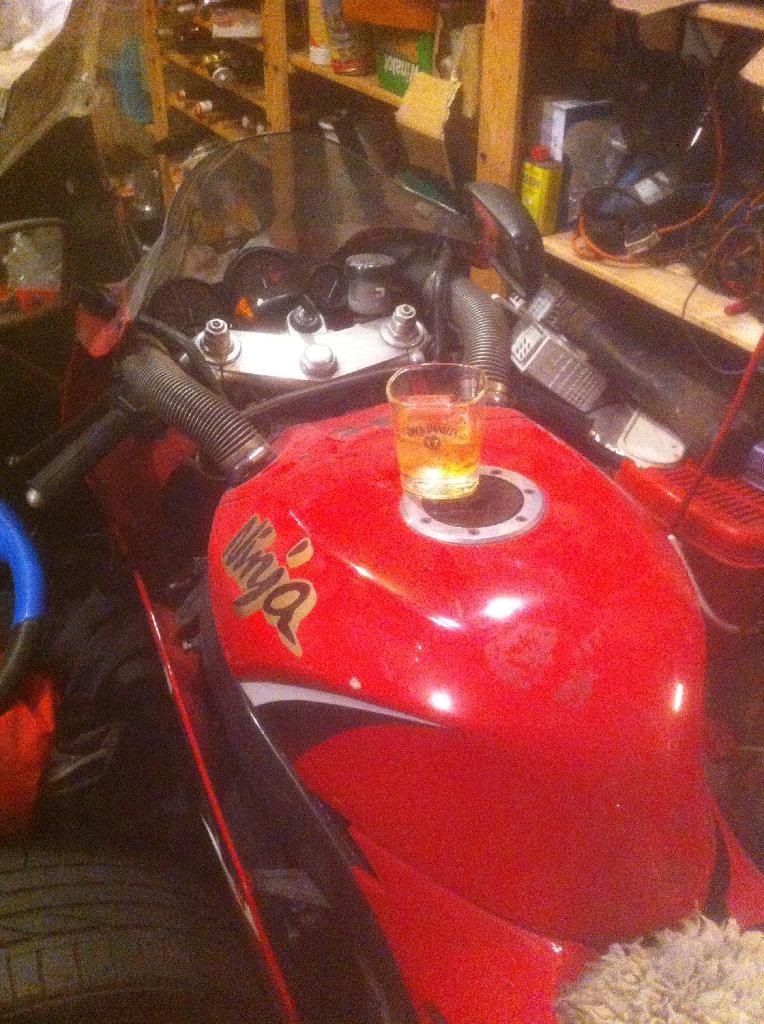 Will kick start tomorrow,
WARNING!!!!
This will be a big thread asking for advise and help that others in my position could learn from.